AIMPAC Staff
Talented Instructors are What Makes Our Studio Special
Jillian Cox Teague, Owner
Jillian Cox is a well recognized and awarded choreographer and dance instructor. She began her dance studies at the young age of three and is extensively trained in ballet, tap, lyrical, contemporary, jazz, hip hop, musical theater, and drill team.
During her younger days she danced competitively with local dance companies including her role as an officer on her drill team dance company. She was awarded numerous scholarships and gained many All-American titles. At the age of 18 Jillian moved on to dance with the Disney organization in Orlando, Florida and on the Disney Cruise Lines….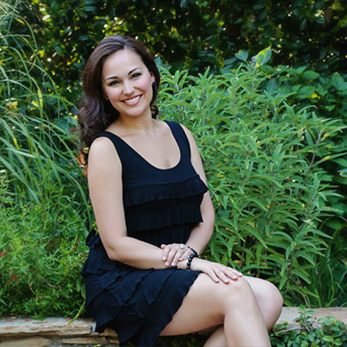 Allison Strother
Instructor
Ms. Allison has been teaching and choreographing for the past 19 years and is entering her 11th season with AIMPAC. She received her training from the Marsha Woody Academy of Dance home of the Beaumont Civic Ballet where she was given the opportunity to perform principal roles in The Nutcracker, La Fille Mal Gardee, Graduation Ball, Peter and the Wolf, Prince Igor, Le Corsaire, Pas de Quarte, Don Quixote as well as other original pieces. She has also studied with the American Ballet Theatre, Houston Ballet, Ballet Austin, The Glenda Brown Choreography Project and Lamar University. She was awarded scholarships with The Rock School, Walnut Hill Performing Arts School and Joffrey Ballet.
Ms. Allison has won numerous awards as a dancer and choreographer, including Outstanding Choreographer for the Youth American Grand Prix. She has worked with choreographer Robert LaFosse, formerly of New York City Ballet and Kristine Richmond, formerly of Houston Ballet and Broadway. Ms. Allison has also trained under the late John Magnus, the former artistic director of the Joffrey Ballet School and Kirk Peterson, the former ballet master of ABT. Along with her ballet training, Ms. Allison has also studied tap, jazz, lyrical, modern and acrobatics. Ms. Allison is excited to be returning to Artistry In Motion for her 11th season as Ballet and Company Director. She is also the studio's Social Media coordinator and helps out with the administrative team. She has been married to her husband Josh for 17 years and has two girls, Corinne (14) and Leila Grace (11). Ms. Allison feels so blessed to be able to work with so many talented young people and gives all the honor and glory to her Lord and Savior Jesus Christ.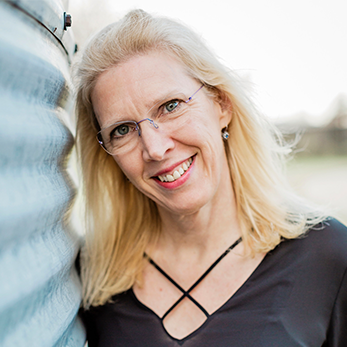 Andrea Armstrong
Instructor & Office Staff
Andrea has been dancing since the age of four – studying ballet, tap, jazz and modern. She is a native of Minneapolis, Minnesota, attended the University of Wisconsin – Madison and graduated with a Bachelor's Degree in Dance from Texas Women's University in Denton. After graduation, Andrea studied ballet with the Continental Ballet Company in Minnesota, then returned to Texas where she studied tap for several years from Buster Cooper and Debra Bray. Additionally, she's taken many master tap courses from Barbara Ryan Phillips and Dianne "Lady Di" Walker, amongst others. Andrea has enjoyed teaching more than 30 years with the Artistry family. She has a passion for dance and loves being able to pass that same love on to children along with developing the ambition and early skills to advance technically. She feels blessed with all that God has allowed her to experience in the art of Dance and hopes to pass that same gratitude on to her students.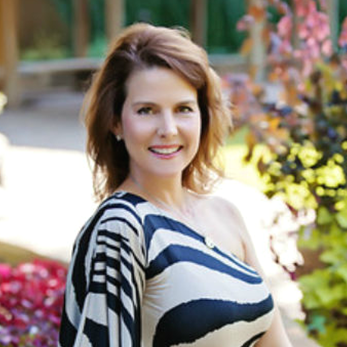 Angie Losack
Instructor
Angie Losack has over 40 years of dance experience with many award winning dance competitions and several outstanding awards. She started dancing at the age of 4. She went…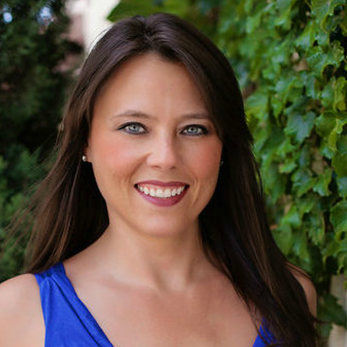 Deedee Pietzsch
Instructor
Deedee Pietzsch has been with Artistry In Motion since its inception and has been teaching in Colleyville since 2004. She has over 30 years of dance training and performance experience, winning several regional and national performance awards. She served as Captain of Arkansas City High School's Pom Squad, a member and leader of the Cowley County Tigerette Danceline and was also a three year member and Line Officer with the Texas State University Strutters. Deedee began her training at Cindy's School of Dance in Arkansas City, KS and has studied under Shannon Werthmann, Todd Edson, attended classes and workshops over the years with L.A. Underground, Dallas Cowboys Cheerleaders, Jump, Rhythm, Jazz Project, The Pulse, Broadway Dance Center faculty in NYC and UNT's Dance Certification program. She won the "Leadership Award" as a Texas State Strutter, "Best Performer" of the Tigerette dance line and her high school Pom Squad and was crowned Miss Junior Kansas 1993.
As a choreographer, she has won Choreography, Sweepstakes and Super Sweepstakes Awards for her team dances, as well as several winning solos and duets. In the past, Deedee has also assisted in the choreography and instruction of the Performance Team at Artistry In Motion, and has taught jazz, technique, beginner hip hop and lyrical classes. Deedee is also one of the Drill Team instructors, where emphasis is placed on technique and incorporating all forms of dance that drill teamers must be able to execute. She instills in her students her passion for dance and her adages "you can't do until you try" and "if you stay ready, you don't have to get ready.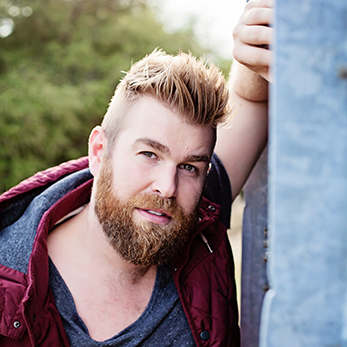 Jeb Maddux
Instructor
Jeb Maddux, raised in Fort Worth, Texas, has been juggling sports and dancing since the age of 7. Extensively trained in jazz, lyrical, ballet, tap and modern styles, he…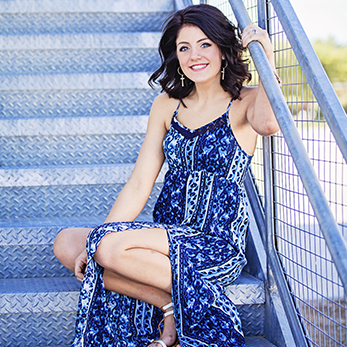 Jessica Huckaba
Office Staff
Jessica quickly found an interest in gymnastics at a young age. She started out taking dance classes locally. By the time junior high rolled around, she was ready to tryout…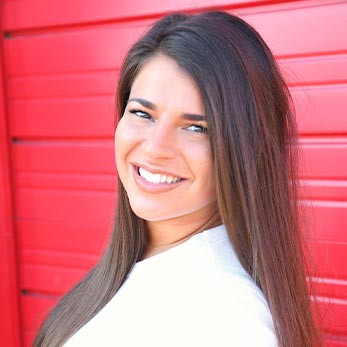 Madyson Bauer
Madyson was born in California, but considers herself a native Texan. She started her dance training at the age of two and began dancing competitively at the age of eight…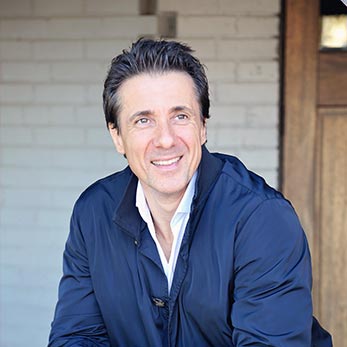 William Agliata
William Agliata received his early ballet training in his native Rome, Italy at the Renato Greco Dance Studio and The Rome Opera School of Ballet…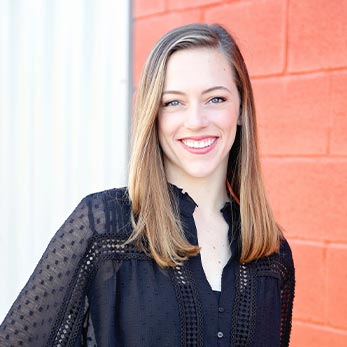 Kaila Feldpausch
Kaila Feldpausch, a native of Dewitt, Michigan, trained at the Miami City Ballet School before attending Indiana University…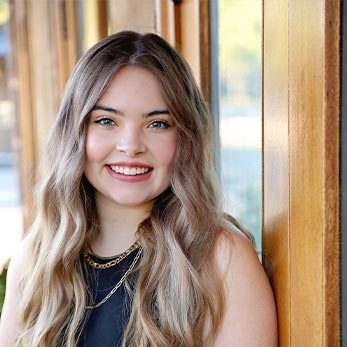 Haley Corrigan
Haley Corrigan grew up in Killeen, Texas. Dancing since the age of three she has competed in the studio, middle school and high school settings…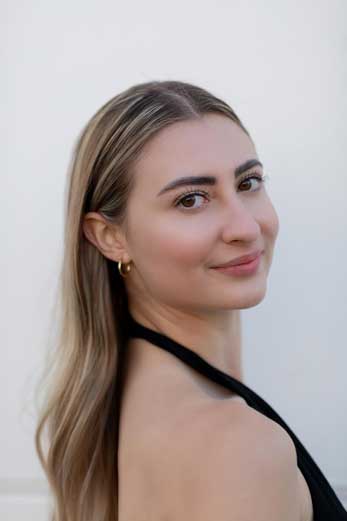 Shadden Hashem
Instructor
Shadden Hashem is from Colleyville, Texas and began dancing when she was 3 years old. She joined the competition team at Artistry in Motion at the age of 9 under the direction of Kelly Whitted and later attended Booker T. Washington High School for the Performing and Visual Arts. Shadden graduated Summa Cum Laude from SUNY Purchase in 2021 with a BFA in dance and a minor in psychology. Currently, Shadden is a professional freelance dancer and choreographer. Over the course of the past year, she has performed and toured internationally with Boca Tuya, a New York City based dance company, performed with the Moving Forward Collective under the direction of Madi Hicks in NYC, as well as collaborated on an evening-length work set on the Bombshell Dance Project second company. Some of her accomplishments include being named a 2016 Texas Young Master and receiving the 2021 Outstanding Senior Award for Dance at SUNY Purchase. Shadden is so excited to be back at her childhood dance studio to teach and choreograph for this upcoming season!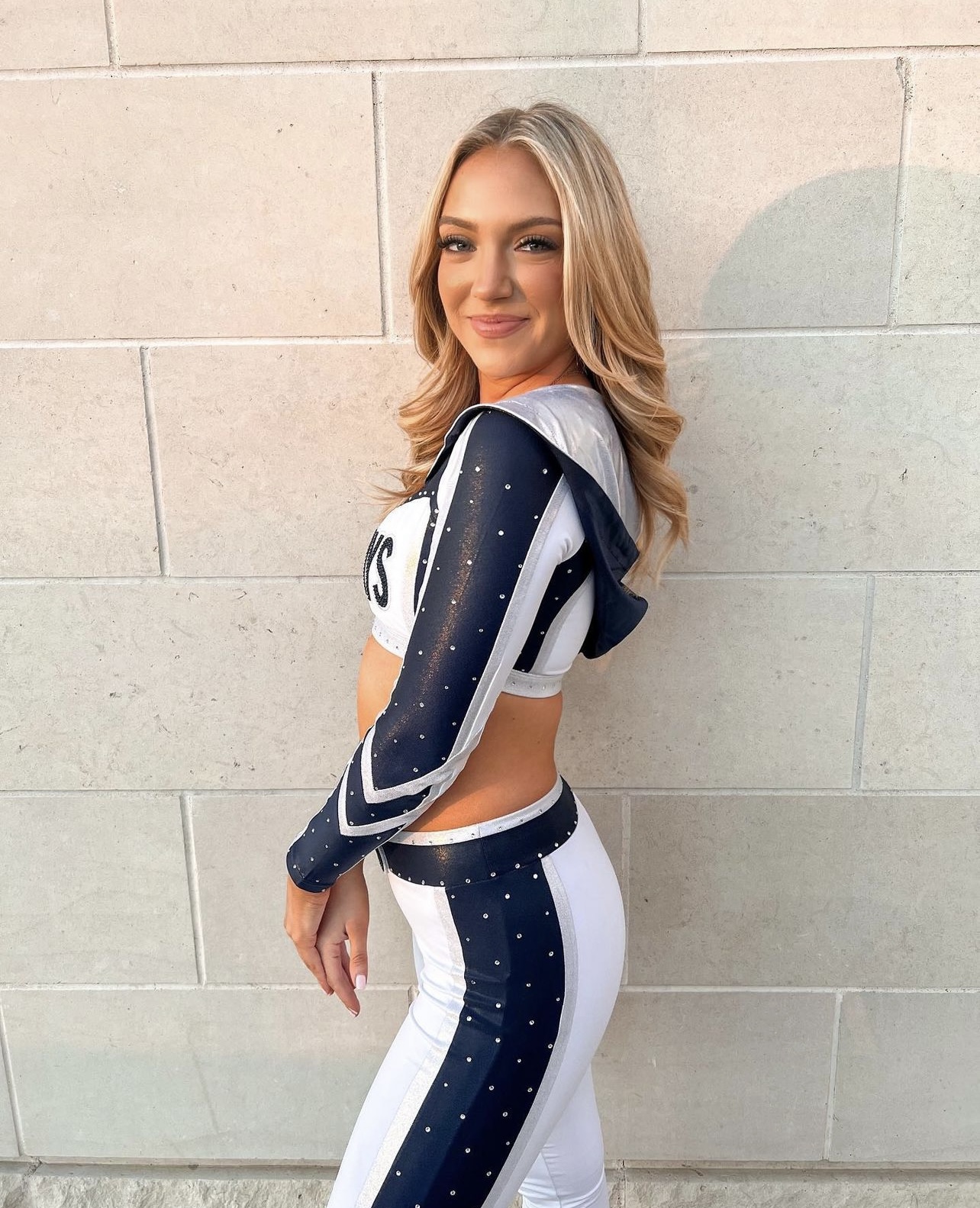 Emilee Engelhardt
Hip Hop Director
Emilee Engelhardt is originally from North Richland Hills, TX and found her love for dance at 6 years old. She joined Artistry's competition hip hop team at 8 years old and quickly found a passion for choreography and teaching. After graduating from Dallas Baptist University, Emilee went on to work 2 seasons for the Texas Rangers and direct the promotional team, The Six Shooters. She was part of the rebranding and new direction of this team and choreographed dances for on-field performances during game days. Emilee is now part of the Dallas Cowboys Rhythm and Blue dance team and choreographs for high school dance teams on the side. Throughout her time with Artistry and DCRB, Emilee has competed at World of Dance several times and won National Championships. With an emphasis in hip hop and pro-team styles, she's extremely excited to return to her home studio and pour into her students!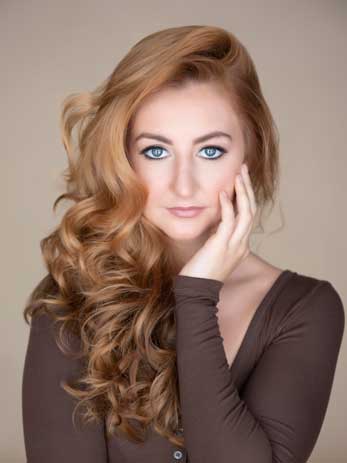 Carly Olson
Assistant Company Director/Performance Team Director
Carly Olson, is a current resident of Dallas, Texas and has received her BFA in dance, BA in Arts Management and a Minor in Psychology (Primarily Child Based) at SUNY Purchase college. She is currently dancing with Justin Giles' company SoulEscape and has performed at venues such as Perry Mansfield, DanceMakers and the Coppell Arts Center. She is also an academic administrator, marketing consultant and teacher for Gregory Dolbashian's DASH Academy. She has been teaching children ages 2-18 in styles such as ballet, contemporary, modern, hip hop, jazz and lyrical since the age of 15. Carly has worked with choreographers such as Sean Bankhead, where she starred on the reality TV show "Dance Kids ATL " on Lifetime, and Kiki Ely and breakdancer Beejay Harris on UPtv's reality dance series "Dancin' the Dream". Other credits include Jade Novah, Jordan Sparks, Nate Butler, Chris Tomlin, CBS the Couch, Huffington Post live, Chick-fil-A, and the BMI Gospel Music Awards.
Carly also has certifications in Yoga and Beginner through Advanced Pilates Mat. She is working on her Children's Yoga certification as well as her Personal Training certification through the American Council on Exercise. She is very excited about the adventure ahead of her in Dallas and can't wait to dance with you all!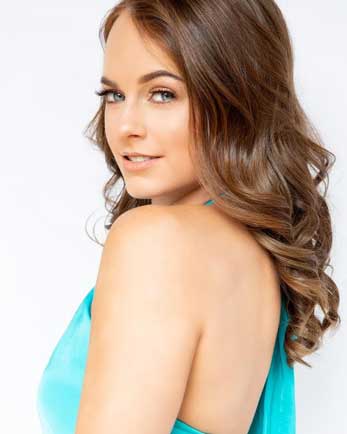 Presley Watson
Company Director
Presley Watson is excited to return to AIMPAC and begin this new chapter in her life on the other side of the classroom. She is originally from Keller, Texas where she began dancing at the age of three. She started dancing competitively when she was nine years old where she trained in all styles of dance. She was a member of the Keller High School Indianettes for four years, and served as a Junior Lieutenant in 2016 and then as Captain in 2017. She then went on to dance at Texas Tech University for four years with the Texas Tech Pom Squad. During her time with the Pom Squad the team earned five collegiate national championship titles in the D1A Jazz and Pom divisions. After graduating in May of 2021 she moved back to the DFW and began pursuing a career in the dance world. She is currently working on earning her teaching certification, and can't wait to start this new journey with her Artistry family.